Wholegrain Teff Flour Brown 500g
Teff Flour can be used in a variety of sweet and savoury recipes. A nutritional powerhouse, Teff is packed with vitamins, minerals, protein, prebiotics (which your gut will love). The smallest of all the grains but a nutritional giant.

Use Teff Flour to bake cakes, breakfast muffins, flat-breads, or thicken sauces.
Things we think you might like…
Lovegrass Ethiopia
Lovegrass Ethiopia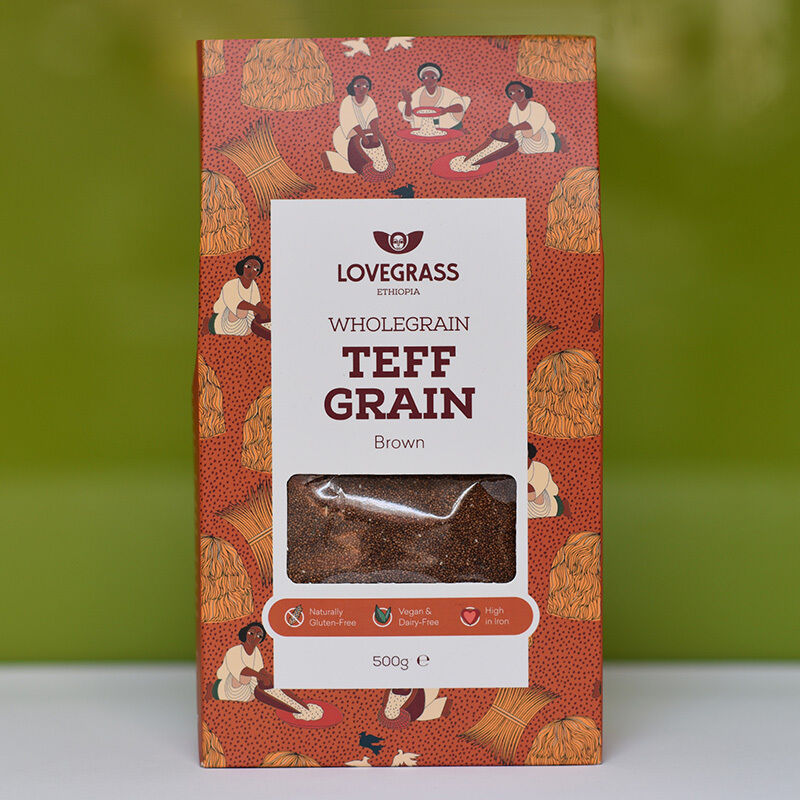 Lovegrass Ethiopia